One-Year Wedding Anniversary Photo Shoot in Cabo, Mexico - These Are a Must See!
This Cabo photo shoot for April and Andrew one year anniversary was so much fun. Since I started corresponding with April over e-mail, I knew their anniversary session was going to be one for the books. After one year together this incredible couple decided to travel to Cabo Mexico for a few days vacation and why not to use again their wedding attire and have fun on the beach, without the pressure of the wedding day.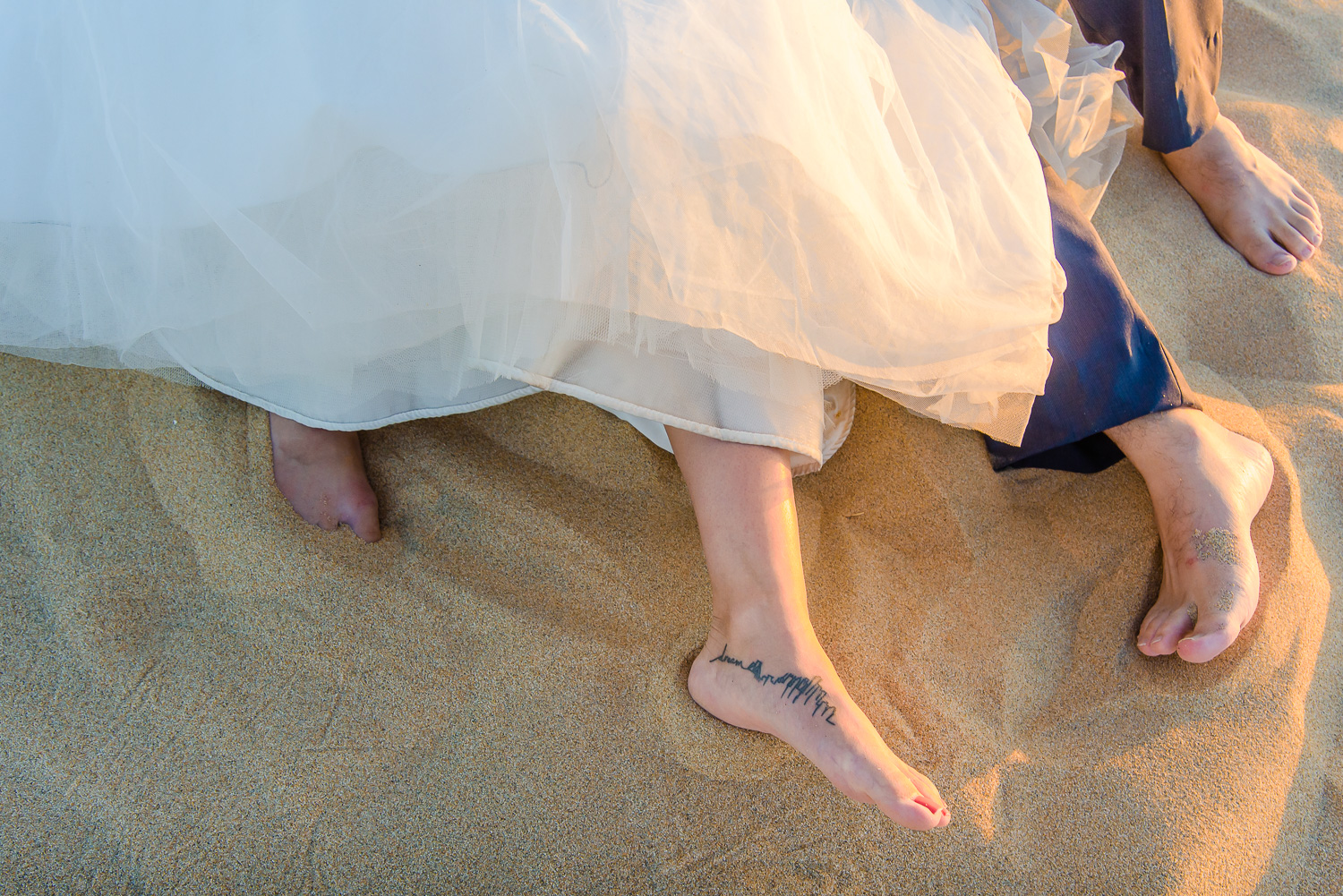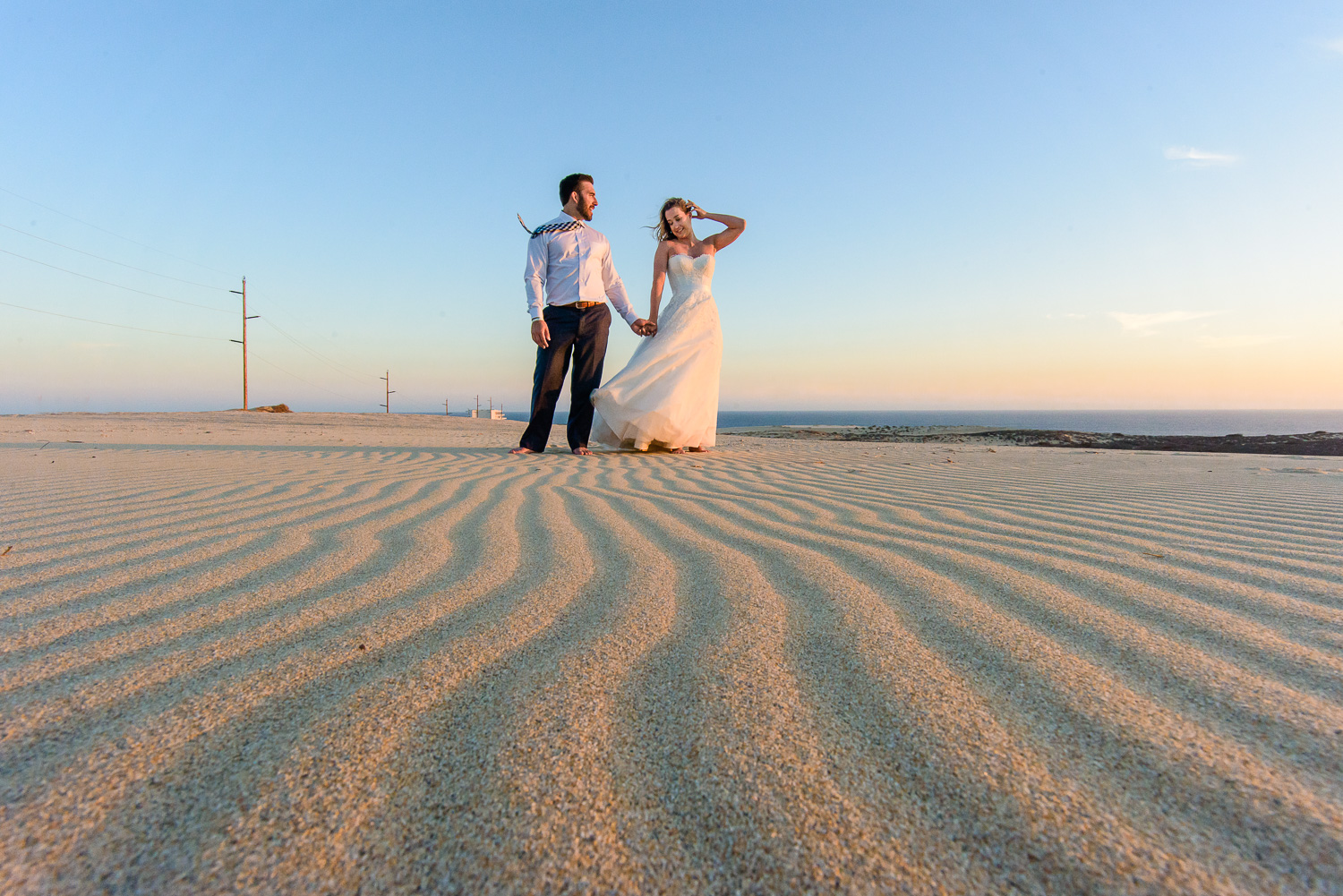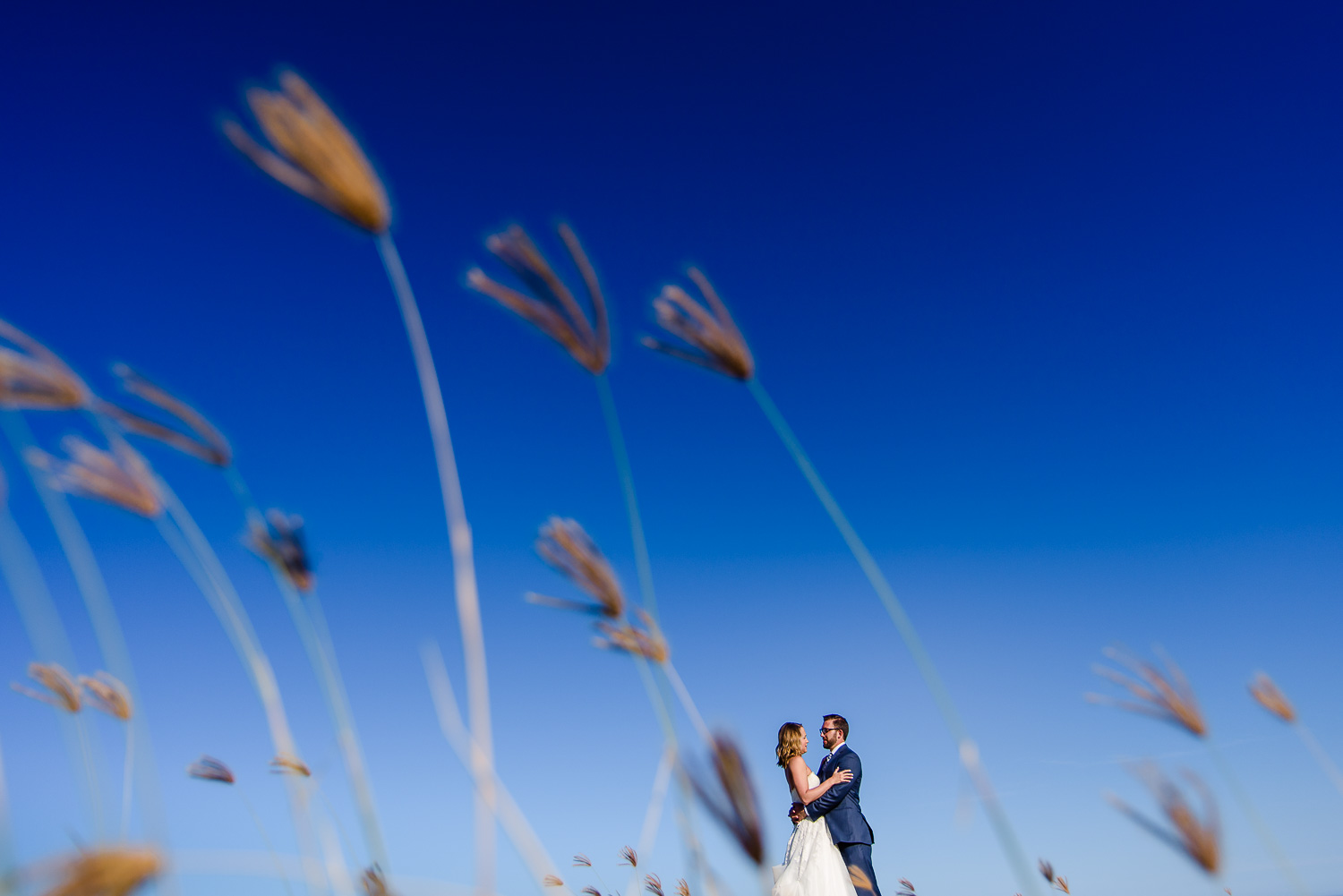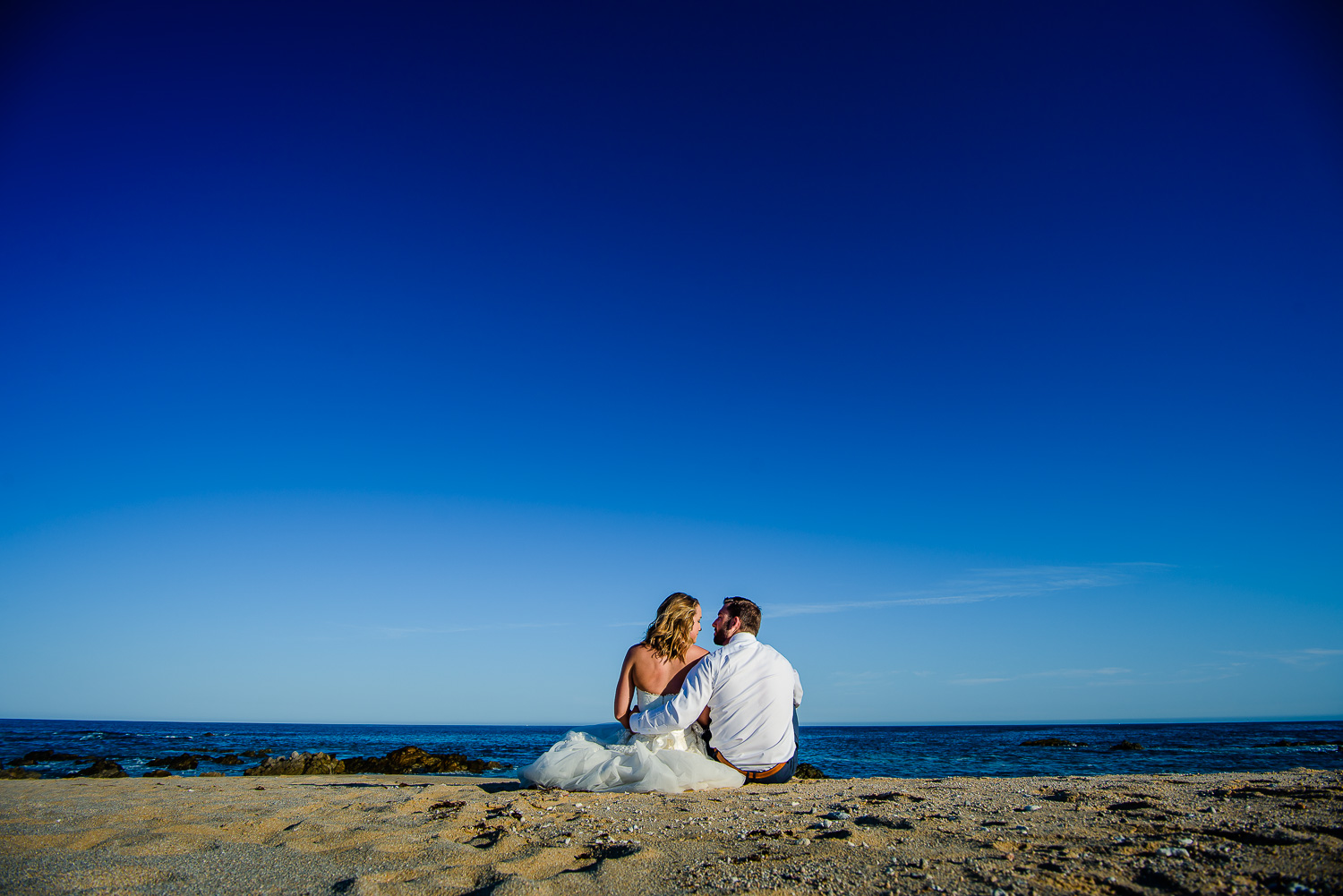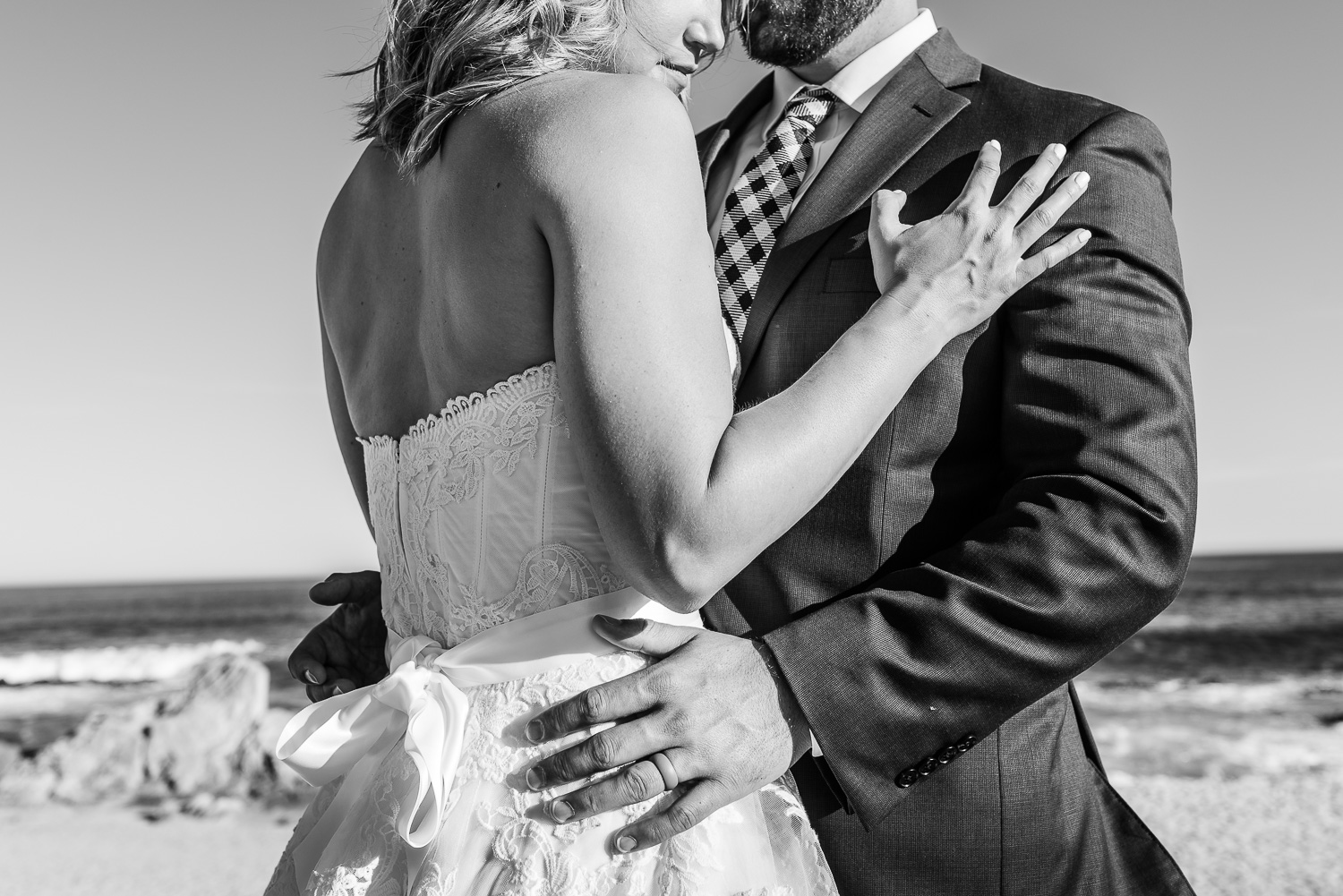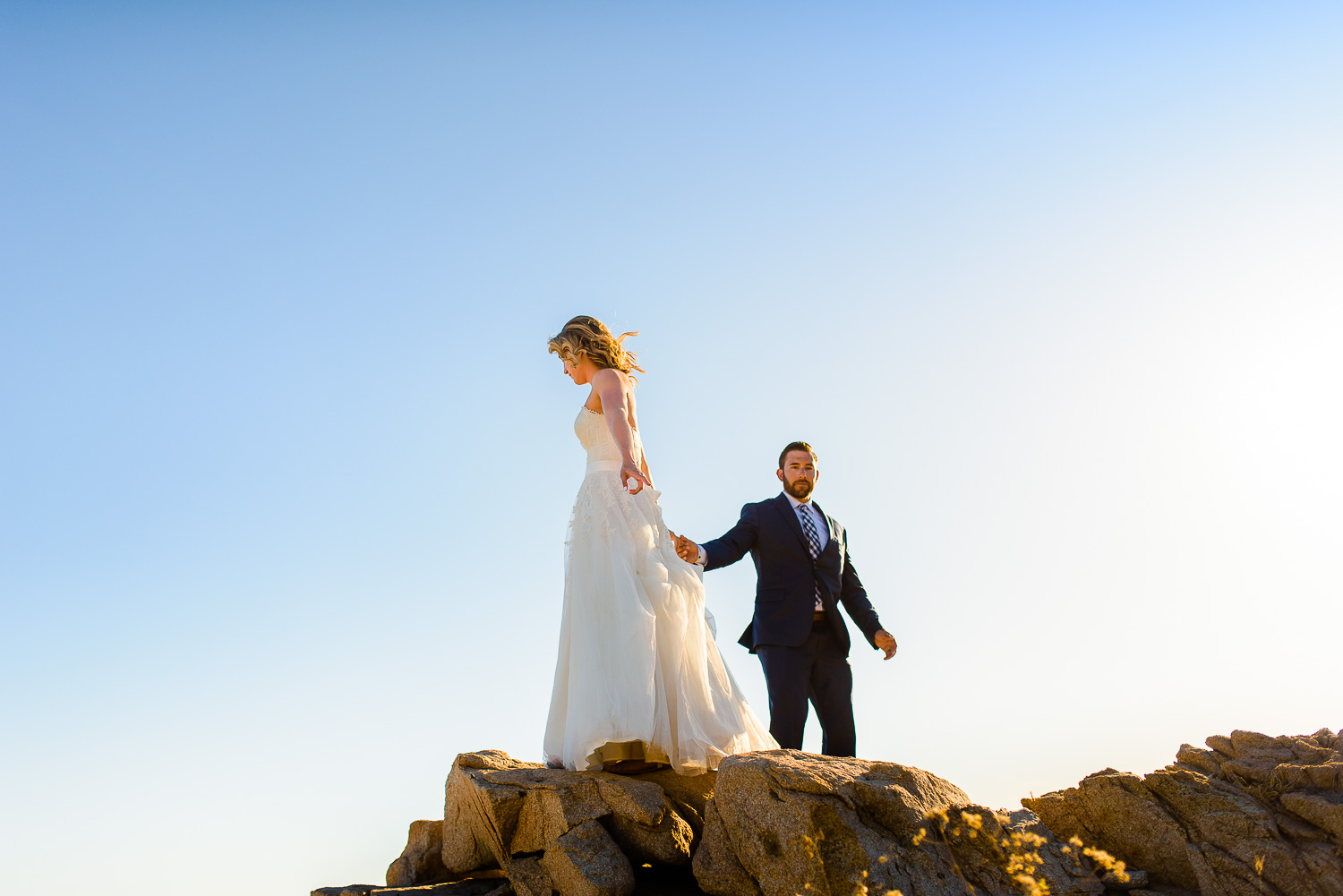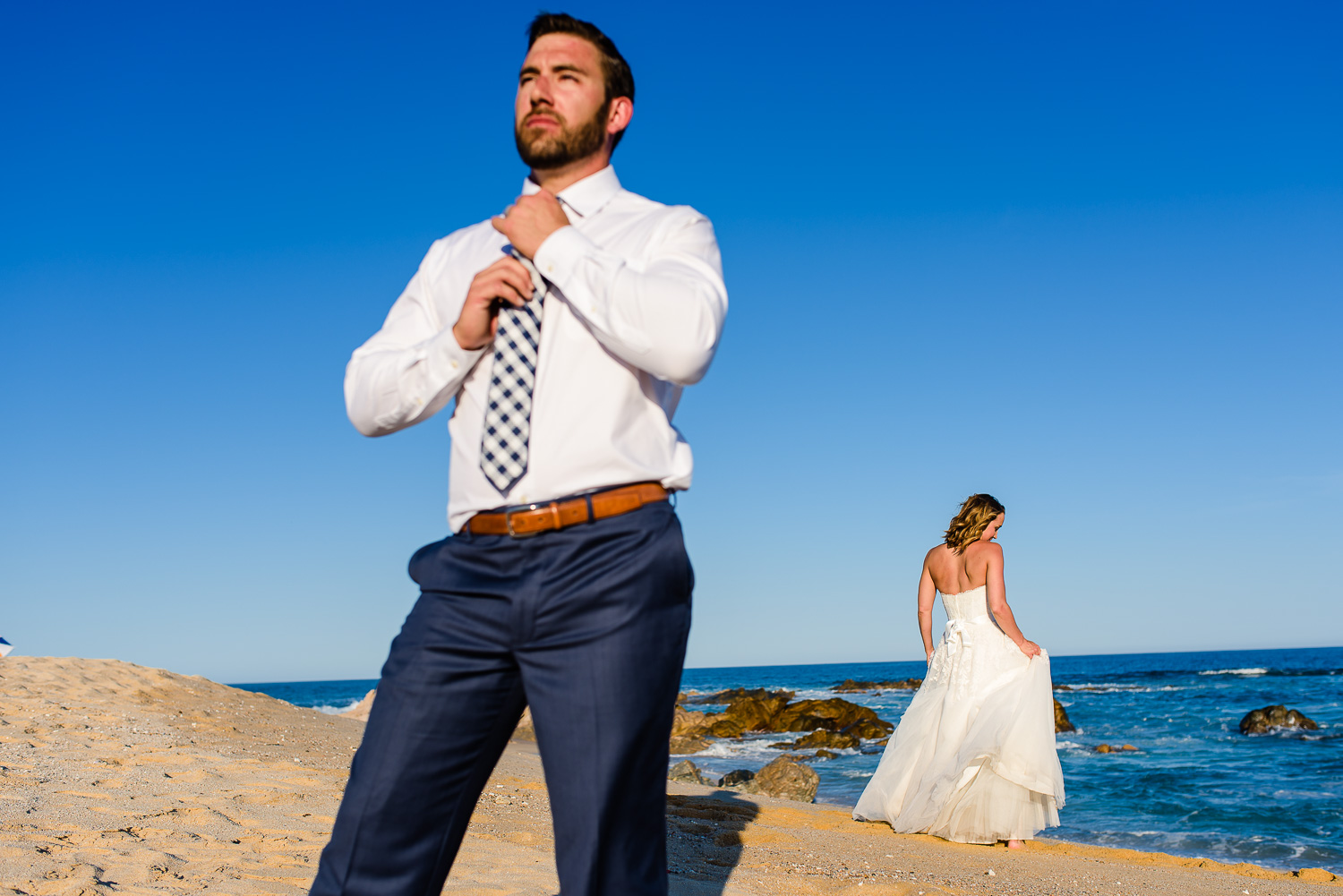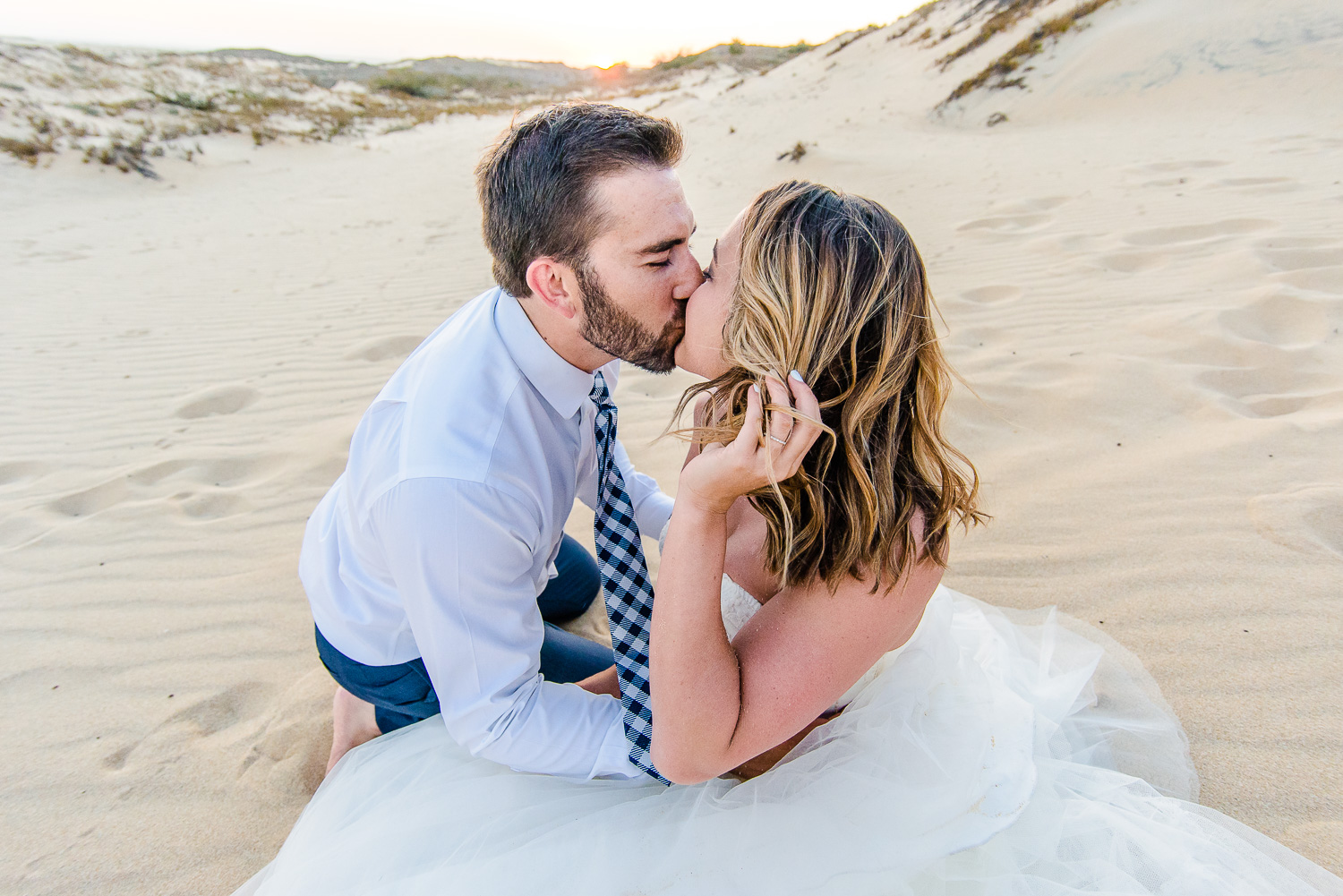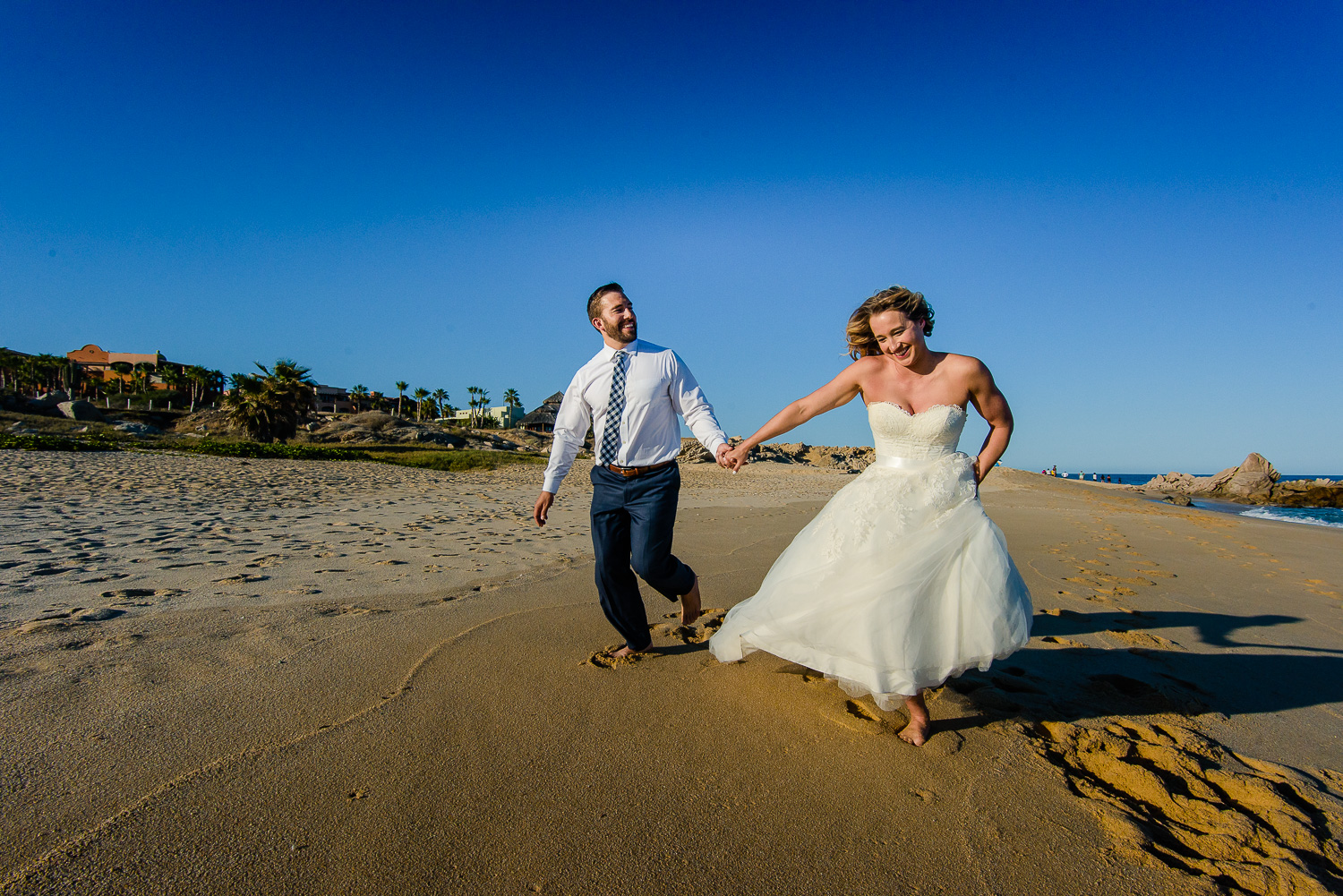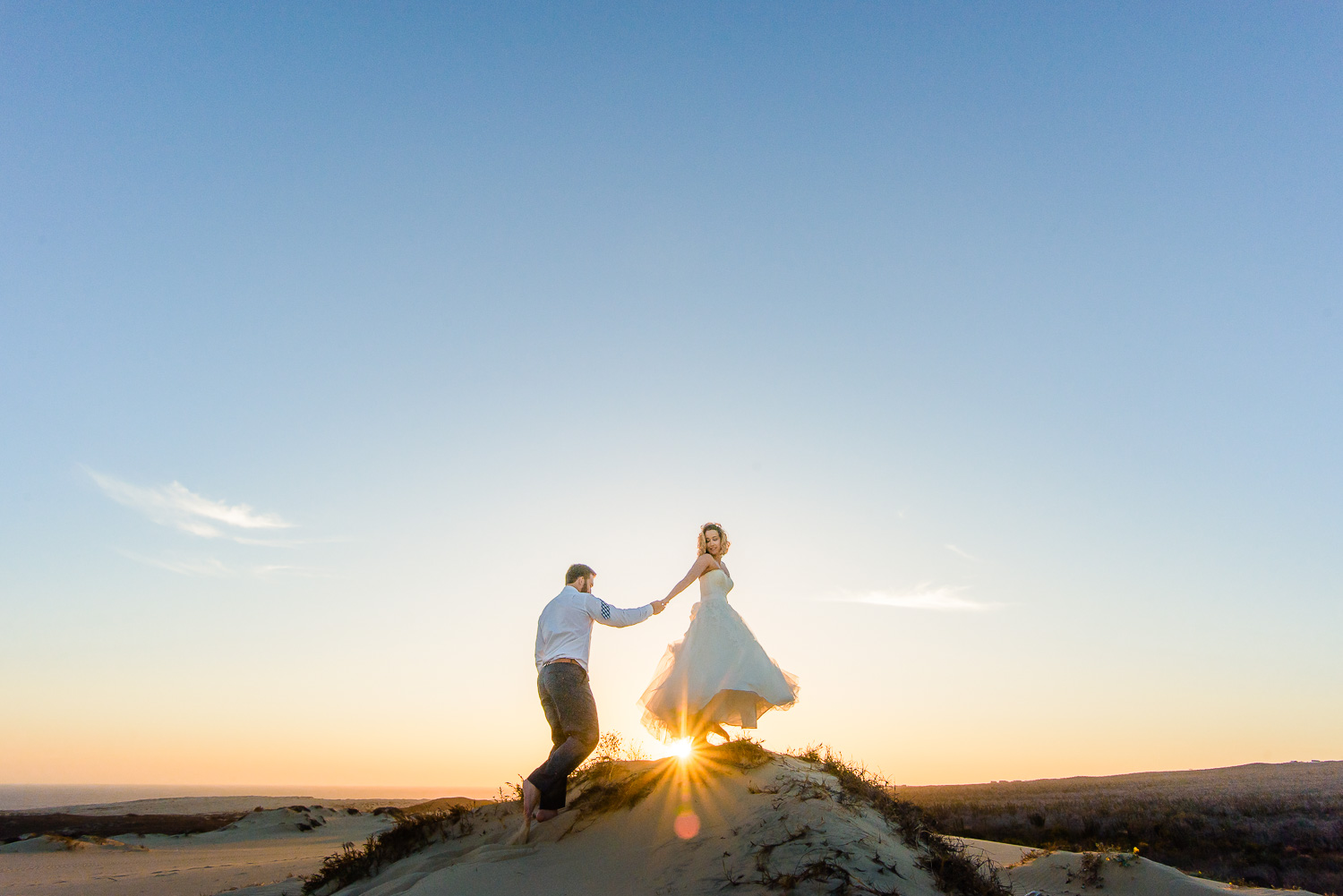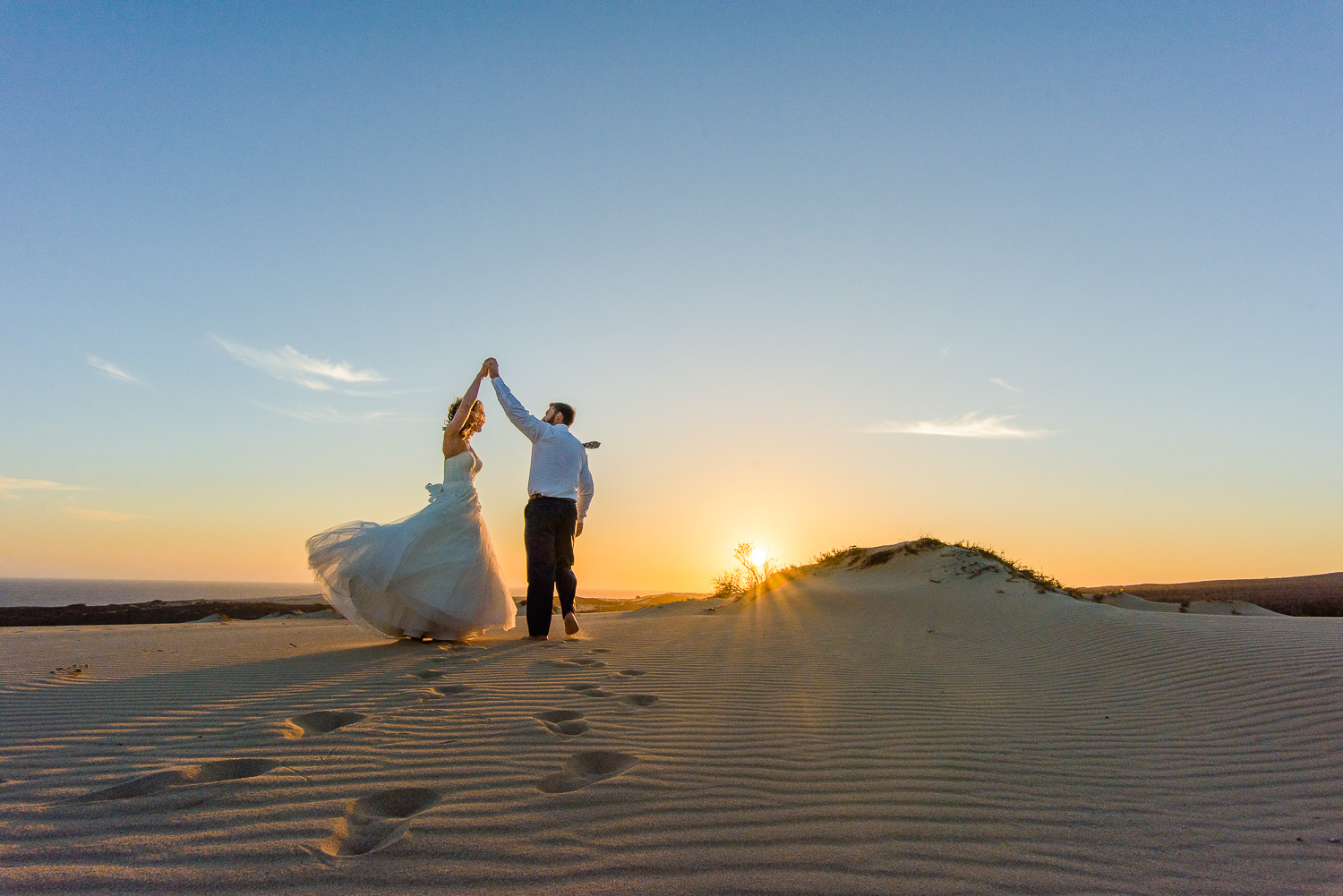 A few words from April:
I know everyone says as you get older, time only goes by faster. I've been hearing that for the last 15+ years, yet every year it doesn't seize to amaze me how quickly each year goes by. My husband and I were coming up to Cabo to our one year anniversary and I didn't understand how it had been a year already! As I was reflecting back to our wedding night, remembering how perfect everything went, the only thing I wish I could have had more of was time; more time with family that was visiting, more time to catch up with friends, and definitely more time to dance in my dress! My husband agreed that the night went by too fast, just like we were warned it would.
I absolutely love my dress and like most brides, I have never felt prettier than on our wedding day. It took so much time and energy to find the perfect dress, and just like that, the night was over and it was time for me to put the most beautiful (and expensive) piece of clothing I own away in a box for good. I felt like I didn't get the chance to fully enjoy myself in it so I thought to myself, well why can't we recreate some of the night again?
With that in mind, I asked my husband if we could do a wedding remix at our house. After a look of confusion, I explained I would love to have a night where we dress up and dance around in our living room in our wedding attire. To my surprise, he not only agreed, but suggested we do it in Mexico! We already had our trip to Los Cabos booked to celebrate our anniversary so I thought it was a great idea. After telling a few friends that this is what we were planning on doing, some of them suggested to have professional pictures taken. With a little help, my husband's great idea now turned into a brilliant one. First anniversaries are supposed to be paper themed anyway so I thought this was close enough!
We had about a month before the trip so I started looking around for photographers. After doing some research we decided on going with Gonzalo Verdeja. I couldn't have asked for a more perfect photographer. He was fun, easy to work with, responsive, and did a better job than I could have imagined. His artistry really shines through his photos and I'm so thankful we got to be a part of that. He helped us make this first anniversary truly special, and one to never forget.
Please feel free to get in touch with me: